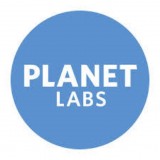 Formerly known as Cosmogia, this young San Francisco company provides constantly renewed images of Earth via a "flock" of small proprietary satellites, called doves, manufactured in San Francisco and launched by third-party rockets in various countries. While exploring a variety of new candidate names, the founders were very devoted to using a favorite word, "Planet."  While planet.com was, predictably, unavailable (other than at a vast price), we explored combining "Planet" with a wide variety of short, relevant descriptive suffixes to achieve URL availability. PlanetLabs and planetlabs.com are the name and URL selected.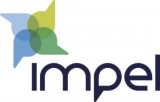 Our name for this innovative and integrative consumer-services marketplace is short and to the point, suggesting dynamic, forward-driving motion and efficiency. Founded by one of the founders of our client Ariba, this new company seeks to become the Amazon of services. Besides naming, Master-McNeil's work here included negotiating the acquisition of the impel.com URL.
Skyrockit is a mobile content company/entertainment agency specializing in full-service, entertaining, and interactive mobile media campaigns and best known for its popular "Zippo lighter" app for the iPhone, with over 10 million downloads. The company was formerly known as Moderati. Master-McNeil created a name that relates to the parent company's name, Japan-based Bellrock Media, while suggesting new energy and the current upward trajectory of mobile media and advertising. Skyrockit became part of Mandalay Digital Group in 2012.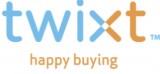 We developed this short, fun, memorable name, a truncation of the archaic real word "betwixt," for this media RFP-buying service from AppNexus. Twixt suggests transactions and the back-and-forth activity which characterizes the product's integration of data, documents, and email with efficient partner communications.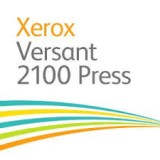 Versant, our name for Xerox's latest line of serious, professional-grade production printers, suggests versatility as well as well-versed expertise and being particularly skilled. This advanced range of machines prints 100 pages per minute on various paper and plastic media, in ultra-high-definition color.

Originally launched as Adnetik in 2009, this company rebranded in 2012 under our name Digilant, a name that combines "digital" with "vigilance." The combination reflects a complete focus on digital platforms — online, mobile and video — and the company's ever-vigilant approach to helping brands and agencies make the best decisions about how to reach their target markets using digital media. Commented CEO Edward Montes, "Digilant is leading the industry in developing new ways to reach consumers as they interact with digital media. We are eager to embrace the new name and the ability that Digilant gives us to communicate our value beyond advertising networks and DSPs."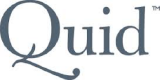 Backed by leading technology investors including Peter Thiel (PayPal) and Niklas Zennstrom (Skype), Quid is developing quantitative and visualization software that structures and processes vast amounts of open information to make global technology developments visible, navigable, and understandable. Inspired by the Latin word for "what," best known from the familiar phrase quid pro quo ("what for what," a fair exchange), Quid levels the playing field by providing information that was formerly inaccessible and insights that were formerly unobtainable. The British slang for a (monetary) pound is a secondary meaning of "quid," relevant here because the founders, one British and the other a New Zealand Rhodes Scholar, met at Oxford. Our involvement included negotiating to acquire the quid.com URL, and writing and art-directing the introductory web site and logo as well as an animated video.

We worked closely with this venture-funded startup to create their new name and domain, including consulting on logo, tone, look and feel. Incubated by Partech International, the firm was formerly known as Muchobene. Our new name, PeerPong, is shorter, more memorable, more relevant, and more fun.
A real-time question-and-answer service that works with Twitter, PeerPong enables users to find and consult a knowledgeable peer in a live conversation. Our name suggests both "pinging" the initial contact and the "ping-pong" of the back-and-forth conversation. Similar in structure to our very successful PayPal name, we expect PeerPong to play an important role in improving internet search satisfaction.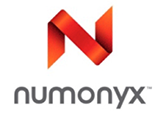 Created for the merger of Intel's flash-memory business with the memory business of the French-and Italian-based STMicro, our name Numonyx recalls mnemonics, "an aid to memory," from the Greek mnemon, "mindful." Our unique spelling simplifies pronunciation and also incorporates the idea of "new." Headquartered in Switzerland, with regional offices in the U.S., Japan, South Korea, Singapore, and Japan, Numonyx is also visible through its manufacturing and R&D facilities in Italy, the Phillipines, Israel, Malaysia and China. The company later became a division of Micron Technology.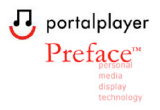 Working under a tight timeframe for a CES announcement, Master-McNeil is delighted to have created Preface for PortalPlayer, now part of NVIDIA. "Notebooks incorporating the Preface technology and Windows SideShow will enable users to instantly access data in Microsoft Office Outlook, play music, view pictures or access other new features. The second display is available even when the laptop is off or in standby mode," said Arman Toorians, Vice President of Marketing for PortalPlayer's Personal Media Display Division.

Master-McNeil created the new international brand WorldBridge for CSC's global visa, passport, and work-permit services business. The British government describes Worldbridge as "a commercial company, working in partnership with UKVisas, the UK border Agency, and British diplomatic missions around the world." The company handles these formerly diplomatic functions for the UK in over 40 countries.
The WorldBridge name is deliberately constructed from two familiar words, widely known to many non-English speakers. Further, the words suggest the global access provided by a visa, passport, or work permit. Our bridge logo visualizes and reinforces this message of access and connection, clarifying meaning for non-English speakers who may doubt their own understanding of the words.
Our naming work included extensive international trademark and linguistics research, and our design work included extending the logo to print material and shopfront signs.

WaveMaker software helps developers to create and deploy Web applications that adhere to their company's architecture, security, and data policies. Formerly called ActiveGrid, our new name and graphic identity was designed to appeal both to programmers, and CIOs of Fortune 1000 companies, in support of the company's positioning: "Web-Fast and CIO-Safe™." Our name deliberately suggests "making waves" or stirring things up, but without the risks and tumult of total revolution.

Our name for this company, MyBuys, highlights the personal relevance of the online recommendations customers receive. The MyBuys web service is sold to retailers, who then use it to provide customers with information about products they are interested in, based on stated preferences, prior purchases, and abandoned shopping carts. Our name is deliberately short, energetic, and involving. It is easy to say and spell, which further increases its effectiveness as an online consumer brand.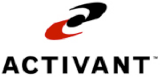 Activant is our new name for CCITRIAD, a leading provider of business management solutions designed for companies with complex products in a high-service distribution environment, such as auto-supply and building-materials companies. The name CCITRIAD was formed when two companies, CCI and Triad, merged. Mike Aviles, CEO of Activant, wrote, "The name Activant, reflective of our vision and mission, means to actively advance and continue to move forward. Changing our name marks a significant milestone in our transformation into an even stronger and unified company. The name change also symbolizes our commitment to providing a broader range of complete solutions that will take our customers and partners to the next level of business performance." Recently Activant went on to merge again with an additional partner, Epicor.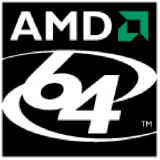 Master-McNeil created AMD64 as our name for AMD's revolutionary 64-bit processor, an advance in chip technology, following on 8-bit, 16-bit, and 32-bit architecture. AMD64 is backward-compatible, allowing companies to run 32-bit software on 64-bit machines. "AMD is taking a lead role in shaping the future of the computing industry by putting the power of AMD technology at the fingertips of PC users around the world," said Hector Ruiz, President and CEO.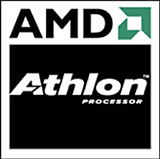 Master-McNeil created the name Athlon for AMD's high-performance processor family. Athlon, usually associated with athletic competition, suggests endurance, power, and speed, highlighting this processor family's superior capabilities and performance. Explaining its choice of this Master-McNeil name, AMD said they "wanted to emphasize that the product represents a champion of competition."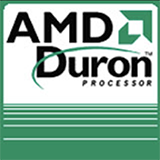 With a leading processor design ideal for business and home users, AMD Duron processor-based systems are perfect for applications commonly used by value-conscious customers. Suggesting durability and dependability, our Duron name highlights the processor's combination of capability, durability, and value.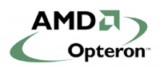 Opteron, our name for AMD's high-end server processor, suggests optimization and the ability to handle multiple operations. Opteron stands out from our earlier AMD names, the value-minded Duron and the powerful Athlon, by emphasizing the unique characteristics of servers, but shares with those names a family resemblance, due to the -on ending.
Sempron is our name for AMD's family of processors for value-conscious PC users. Sempron joins our earlier Athlon (high-end) and Opteron (server) chip brand names for AMD. From the Latin semper, "always," our name suggests the durability and performance of this chip family.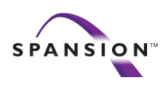 Master-McNeil created Spansion as the global brand for FASL LLC, a joint venture between AMD and Fujitsu. "The Spansion brand symbolizes new horizons and possibilities for our customers, helping them to create products with greater value and differentiation," said Dr. Bertrand Cambou, president and CEO of FASL LLC. "We are pleased to announce the inauguration of this new company that increases Fujitsu's and AMD's focus and commitment to the flash memory market," said Toshihiko Ono, Chairman of the Board, FASL LLC, and Fujitsu Limited Senior Vice President and Group President of Fujitsu's Electronic Devices Business Group. Previous names created by Master-McNeil for AMD include the chip family Athlon, Duron, Opteron, and Sempron.

Kinaxis is our name for this provider of "operations performance management for manufacturing." In comparison with its former, rather static name, Webplan, our new name captures the kinetic volatility and complexity of manufacturing and variance management. The new name's use of "axis" is a reference to the company's unique feedback system, which reorients itself to changes in the manufacturing environment in real-time.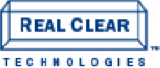 Real Clear Technologies is our name for the former ManageStar. Emphasizing the simplicity and clarity of the company's offer, the new name is deliberately colloquial and approachable. Real Clear Technologies provides a single solution for IT service delivery management, lowering the cost of delivering IT services by 30% or more while improving IT customer satisfaction.

Pictos is our name for the merger between Conexant Systems' digital-imaging semiconductor business and the imaging software company Zing Networks. Our name, from the Latin pictor ("painter"), conveys the concept of images and imaging. Pictos sounds pragmatic, significant, and global — all excellent connotations for an international digital imaging company. Pictos was our third naming project for Conexant Systems. We named Conexant when it was spun off from Rockwell in 1998, and we named Mindspeed when it was spun off from Conexant in 2001. Pictos was acquired by ESS Technology in 2003.

Continuing our long and productive relationship with ARM, we are proud to have created the Cortex brand. "The Cortex family of processors provides ARM partners with a range of solutions optimized around specific market applications across the full performance spectrum. The ARM Cortex family comprises three series, which address the performance and cost demands of various markets: ARM Cortex-A Series, applications processors for complex OS and user applications; ARM Cortex-R Series, embedded processors for real-time systems; and ARM Cortex-M Series, deeply embedded processors optimized for cost-sensitive applications." Our name references the crucial, largest area of the mammalian brain, associated with higher brain functions such as thought and action, an apt image for this sophisticated and powerful processor family.

ARM, the world leader in chip intellectual property, creates the standards used in the global development of embedded electronics technology to create microprocessors, peripherals, and "system-on-a-chip" solutions. Our name, Jazelle, is ARM's Java implementation.  The name conveys the speed and grace of the gazelle, while also creating a subtle association with Java through its initial capital "J" and Ja- first syllable. Within eight months Jazelle gained over 60% mindshare in its industry.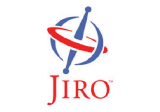 Jiro is Sun Microsystems' extension of the Java technology to data storage. Linked closely to Java and Jini, the three names, with their J-vowel-consonant-vowel structure, are set apart from Sun's hardware and software, and form a clear family of brands for these Sun community-standard initiatives.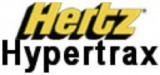 Hertz Hypertrax is our umbrella brand name for Hertz's integration of technology into the car-rental experience. Hypertrax collects and transfers rental information among Hertz locations worldwide, offering corporate customers immediate, seamless service and account information. Hertz states, "At the core of everything we do is Hertz Hypertrax, the spectrum of innovative technological services that permits us to consistently provide quick and efficient Hertz #1 Club Gold rentals worldwide." Hyper is from the Greek, meaning "beyond, over, or above," while trax conveys tracking, precision, and accuracy.

Master-McNeil created Zingo for London Taxicabs International's taxi-hailing service. From zing, "to move swiftly," and go, conveying action and movement, our name aptly communicates the speed and responsiveness of this service. Zingo was acquired by Computer Cab, which still uses the Zingo name for this technology and service, widely available in London and in other cities.

Our CrossCheck family of products for Trimble Navigation provides commercial fleet owners with the ability to track and communicate with each of their vehicles, as well as check for unauthorized use such as in off-hours, and to prevent theft. Master-McNeil's CrossCheck name emphasizes the back-and-forth information exchange, monitoring, and certainty that these products provide.

Master-McNeil created this name for the company formerly called BravoGifts.com. Bravanta, now part of HRsoft, specializes in Web-based enterprise incentive and recognition solutions. Coined from "bravo" and "advantage," the Bravanta name enthusiastically suggests the recognition and opportunities businesses can generate through their incentive and appreciation programs for employees and other constituencies.

Reon is our name for Silicon Optix's system-on-a-chip display controller, designed for commercial front- and rear-projection systems. From Spanish rio "river" and rheo "current flow," Reon suggests flowing, dynamic motion, appropriate connotations for this chip that performs extreme-angle keystone correction, allowing users to place projectors virtually anywhere in a room. The technology was later acquired by IDT and incorporated into their product line.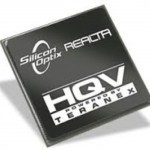 Realta is our name for Silicon Optix's system-on-a-chip video processor for home entertainment and professional digital displays such as plasmas, RPTVs, LCD TVs, and front projectors. From the Italian realtà, "reality," our name suggests the lifelike, sharp, high-fidelity images this chip delivers. The Realta technology was acquired by GEO Semiconductor and incorporated into their line of technology product offerings.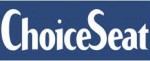 Master-McNeil named ChoiceSeat, a revolutionary, interactive touch-screen system created by Vyvx, Inc., now part of Level 3. ChoiceSeat lets sports fans and other attendees of stadium-venue events customize their experience by watching selected replays, choosing the camera angles they see, playing side games, and ordering food and merchandise. Our name conveys the choices offered, and that every seat is now a great seat.

Point B was created for Traveling Software's remote net accelerator, which increases connection speed 300 to 400 percent between a remote and a "home" location. The accelerator employs a combination of technologies to eliminate repetitive access to the same information, and thus providing users with easy access to their primary location. In a playful and original fashion, our name suggests that from whatever "Point B" you're at, you can always get back to your "Point A" office. Traveling Software is now known as LapLink.

We created the name Dexar for the Turkish company Vestel. Using a satellite platform, Dexar invests in and builds infrastructure providing revolutionary, state-of-the-art communication services in Turkey, similar to those found in the most technologically advanced countries. Dexar specializes in "digital voice, video, and data delivery" via this satellite-based infrastructure.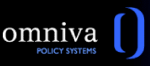 Formerly Disappearing Inc., our new name better reflects the breadth of the company's policy-management offerings, which enable client companies to better control their electronic assets, particularly email. Omniva is derived from the Latin omnis "all" and the French niveau "a level," suggesting the ability to reach all levels of company communications, and to control all aspects of information retention management.

Need2Buy adopted our name RiverOne when it acquired Efinity. Alluding to the ability of their software to "improve and synchronize the flow of information along the ordinarily turbulent electronics supply chain," RiverOne is short, easy to say, evocative, and memorable.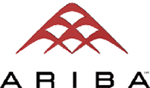 Master-McNeil created the name Ariba for the world's leader in business-to-business e-commerce services and software for operating resources. Our name, coined from the Spanish ¡arriba! (an exclamation of approval and pleasure, meaning "up" or "upwards"), conveys energy and excitement, suggesting the successful integration of the internal and external processes leveraged by the Ariba Network platform. A successful IPO in 1999, Ariba rapidly achieved a market cap of $40B. In 2012 the company was acquired by SAP, where it continues as Ariba Cloud.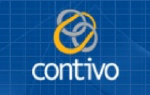 Previously known as Clarity Systems, Contivo makes software that helps documents link and synchronize across internal applications and trading communities, by automating the transformation/mapping of data. Our name is derived from the Latin continuere, meaning "to hold together," the same root as the familiar English word "continue."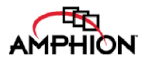 Replacing the long and rather bland Integrated Silicon Systems, our name Amphion (now part of Conexant) responds to our  client's desire for a stronger, more trailblazing name. Amphion, a son of Zeus, used his lyre to charm blocks of stone into a circle around the city of Thebes, an apt metaphor for this maker of innovative speech, video, and data processing application-specific virtual components for system-on-a-chip designs.
Derived from "dexterity," Adexa, our name for the former Paragon Management Systems, highlights the responsiveness of the company's extended supply chains. With just five letters and its easy-to-pronounce consonant-vowel-consonant structure, the new name suggests vigor, simplicity, and strength.

Covansys (now part of CSC) is Master-McNeil's new name for the former CBSI, a global technology services company that helps combine legacy systems with current internet applications. Our name integrates "co-" and "advance" to suggest "together we will move forward," a reference to both the partnership Covansys establishes with its customers, and its ability to integrate old and new software systems to advance together.

Mindspeed Technologies (now part of Macom) is our name for this Internet infrastructure company spun off from Conexant (also a Master-McNeil name). Our name here, with its suggestion of intelligence and quickness, reflects the company's focus on advanced semiconductor and software solutions. In announcing their new name, the company noted that "the name Mindspeed signifies our ability to insightfully collaborate with our customers to develop."
Iospan Wireless, formerly Gigabit Wireless, is in the business of developing mass-deployable fixed wireless broadband solutions for the delivery of high-speed IP services. Our company name, coined from "I/O" (input/output) and "span," suggests broad reach and connecting to multiple locations. Also recalling Io, the moon of Jupiter from Greek mythology, our name conveys space and universality, highlighting the breadth of the wireless network.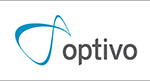 Master-McNeil created Optivo for the former Resonant Commerce, a company that uses dynamic pricing analysis to help e-commerce companies determine the best market prices for their goods and services. From "optimize," our corporate name is active and enthusiastic in tone, while conveying the key optimization concept behind these automated pricing solutions.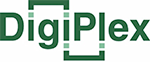 DigiPlex is our name for the former HubCo, a pan-European provider of carrier-neutral co-location facilities. Master-McNeil created the name DigiPlex by combining the globally recognized word "digital," related to computers and calculations, with "plexus," meaning "a network" and in this case a physical place as well, like the use of "plex" in the phrase "apartment complex." DigiPlex is clearly identified with its core business: providing bandwidth-intensive Internet and telecom customers with state-of-the-art co-location services and facilities, in highly secure environments.  Our use of "-plex" in this manner is replicated in "The Googleplex" and other later tech location names.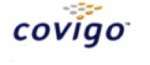 Covigo (now part of Motorola) is our company name for the former PhoneSpan, an e-business platform provider of next-generation transactional wireless applications and services for mobile devices. Coined from "co-," "vigor," and "go," the Covigo name suggests working together to provide portable solutions. The compactness and crispness of the name also convey a sense of motion and speed, essential requirements for mobile applications.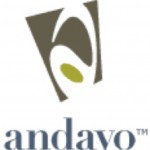 Andavo is our name for the former eSpoke, a company that created the first digital communications services marketplace for the marketing and distribution of telecommunications and Internet services. From the Italian verb andare, "to go," our new name suggests new developments and progress. By also suggesting "data" and "voice," the name emphasizes the marketplace's core offerings.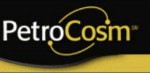 Created for the joint venture between Ariba (a Master-McNeil name) and Chevron, PetroCosm was the first global, independent Internet marketplace for buyers and suppliers in the energy industry. Our name, derived from "petro-" and "cosmos," signifies the oil and gas industry, while also suggesting a big, important, unlimited new realm or destination.

The software from Vividence, formerly called Facilitas, enables companies to evaluate the effectiveness of their web sites, based on feedback from target customers. Our Vividence name and domain name are a composite of "vivid" and "evidence," together suggesting discovery, revelation, and insight.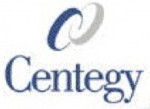 Centegy replaces the former Neteq company name. An Internet technology consulting firm, Centegy provides practical supply-chain solutions for mid-sized companies worldwide. Derived from "center" and "energy," our new company name suggests balance, perspective, and vigor.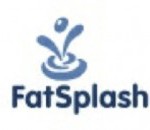 Master-McNeil created the company name FatSplash for the former Atlantic Duncans International (ADI), which provides outsourced e-mail and live-chat customer care for e-businesses. Highly trained "SplashExperts" are technologically "ahead of the curve" and adapt quickly to new technology developments. Largely arbitrary but embodying the cool, edgy, and somewhat random naming style so popular in its day (and one we resisted whenever possible), this name and domain were designed to be memorable and to help FatSplash stand out from its many competitors.
Comergent is our company name for the former Internet Commerce Connection, developers of Internet-based software solutions for channel network management. "Co-" suggests both "commerce" and "with" or "together," while "merge" suggests the conjunction of network management functionality and users' needs, enabling smooth information flow. In 2011 Comergent was acquired and became IBM's Sterling Configure, Price, Quote.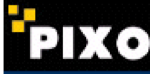 Pixo was Master-McNeil's new company name for Tacit Software, developers of graphical user interfaces and operating systems for smart phones and devices such as the Apple iPod (which also, interestingly, incorporated technology from our clients PortalPlayer and ARM). By recalling the word "pixel," our name suggests the company's focus on the user interfaces. The name's abbreviated and upbeat tone further suggest simplicity and ease of use, key benefits of Pixo's technology. Buried deep within every current iPhone's licensing legalese, Pixo still appears; and it is still the OS for the iPod Classic and Nano, which do not use iOS.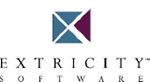 Extricity Software is our name for the former CrossRoute Software, supplier of business-to-business integration applications. Extricity, with its associations of "electricity" and "extrinsic," suggests energy, excitement, and a focus on the extended enterprise. Extricity was acquired by our client Peregrine Systems, which was acquired in turn by our client Hewlett-Packard; it's a small world.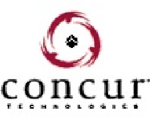 Master-McNeil developed the name Concur Technologies for the former Portable Software. Our name suggests qualities such as approval and consensus, appropriate for this travel and expense-management software supplier. We especially like that we were able to incorporate our one of our favorites, the hard c/k sound, twice in a six-letter, relevant, real-word name. The company IPO'd under our name in December 1998 and operated as a separate company—with some 1.0 downs and then lots of ups—until its acquisition by SAP a few months ago in December 2014 for $8.3 billion.

The SQL Group's new identity and name reflects its transformation from a UK-based consultancy to a world-class supplier of mission-critical transformation hub technology to the Global 2000. The name Constellar is a combination of "constellation" and "stellar" and was chosen to help communicate this global focus and its status as a first-class company. The company's assets were later acquired by DataMirror, which was in turn acquired by IBM. Constellar was used in product names until 2010.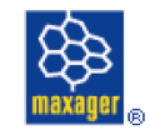 Maxager's advanced profit-analysis products are designed to provide component manufacturers with a system that allows them to maximize the profit flow through their plants and realize their "total available profit." Our name combines "maximum" and "maximization" with "manager," making the name particularly apt and appealing. The name has been extended to the product level: Costing Maxager, Thruput Maxager, Pricing Maxager, and Quality Maxager.

Designed to convey the idea of partnerships, Master-McNeil developed the name Symbios Logic for the AT&T Global Information Solutions spin-off of its NCR Microelectronic Products business unit to Hyundai Electronics America. At acquisition, Hyundai's purchase price of over $300 million represented the largest direct investment by a Korean company in the United States.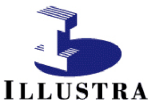 We created the corporate name Illustra Information Technologies for Montage Software, a UC Berkeley start-up. Illustra was the ideal name for this early maker of object-relational database systems. Of Latin origin, it suggests clarity of vision, brilliance, and light, and also brings a suggestion of renown and excellence through its association with "illustrious." Illustra was acquired by Informix, now part of IBM.

Covision was a worldwide sales program that provided integrated solutions through channel partners to enhance customers' use of the Internet. "Co-" suggests working together or synthesis, and "vision" suggests the program's innovative, forward-thinking approach to Internet solutions.

VerSecure technology was named by us for HP.  Formerly known as the International Cryptography Framework, HP VerSecure provides a single-product solution that lets users select levels of encryption according to personal needs and government regulations. Approved by the U.S. government for export and thus enabling the sale by U.S. companies of technology and devices that would otherwise be embargoed, VerSecure has been licensed to numerous HP partners including IBM, Microsoft, and Motorola. Our name, coined by combining Latin versa and securus, highlights the technology's key benefits of versatility and security.

Formerly HealthDash, our new name, Healthline, eliminates the hurried and incomplete implications of the former name, while better capturing its direct connection of users to comprehensive health information. The Healthline portal is a leading fast and secure way to find, understand, and manage information about consumer health. Created in collaboration with several thousand physician specialists, Healthline's search platform employs medical taxonomy that encompasses nearly one million medical terms and synonyms.
Cerity is a networked data system for chemical analysis from Agilent. Designed to automate routine chemical analysis tasks, our name is derived from the Latin certus ("sure," "certain," "constant"), and "certainty," suggesting the reliability and replicability of analytical chemical test results.

Originally created by us for ATL Ultrasound, which received a DARPA grant to develop it, and later spun off as a separate company, SonoSite innovated the first portable, handheld digital imaging devices for medical use, most often used in OB examinations. A huge improvement over the former need to send expectant moms to other hospital departments or offsite to get a sonogram, this family of lightweight, relatively inexpensive devices revolutionized medical practice, and patient expectations of what to expect in an OB exam.  Many future mothers first sight of their future baby was via a SonoSite device. Our name plays on this pun, the Sono- coming from sonogram, and the -Site referring to the fact that the exam can be done on-site, but also to what one sees.  As of march 2012 SonoSite was acquired by Fuji Film but continues to do business worldwide under its own name.

For this merger of two publicly-traded telecom infrastructure companies, Bookham and Avanex, we had a broad brief: to create their new name, tagline, URL, stock symbol, and graphic identity — all in under 8 weeks. Working closely with the CEOs of both companies and their brand integration team, we did it! Our new name, Oclaro, comes from "optical" and "clarity," key benefits of the combines companies fiber-optic technology. Our tagline, "Shining a light on photonic innovation" hightlights the corporate commitment to research. Our URL, oclaro.com, and the stock symbol, OCLR, are straightforward and easy to remember. The new graphic identity employs an elegant but strong typeface, breaking out of the box at the top and illuminated by a hot spot of light on the final "o." This wordmark solution is practical in use, while simultaneously incorporating imagery related to illumination, focus, and upward momentum.

Dacogen is our name for decitabine, a pharmaceutical from Supergen. Created from "DAC," the industry-standard shorthand for the unique molecule which is the active ingredient in the drug, and "-gen" from Supergen, our name incorporates meaningful content, while also creating an appropriate "parent-child" relationship between the company name and its product. In 2011, Supergen merged with Astex Therapeutics to become Astex Pharmaceuticals.

Borealis is Master-McNeil's name for the largest petrochemicals company in Europe, formed by the merger of the petrochemical divisions of the Finnish and Norwegian state oil companies, Neste and Statoil. The name recalls the aurora borealis, or northern lights, locating the company geographically and suggesting energy and new ideas through its imagery of brilliant light, immensity, and beauty. As State-owned enterprises, our new name had to be approved by the Parliaments of both countries, which it was, with enthusiasm–an interesting experience.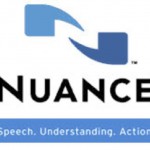 For Nuance, the leading, publicaly-traded supplier of speech recognition and speaker verification software, Master-McNeil created the tagline "Speech. Understanding. Action." Designed to explain what might otherwise be a subtle and somewhat obscure company name, our tagline clearly describes the benefits of the company's products.

Netopia, originally developed for Farallon Communications' family of high-speed ISDN routers and modems, was adopted as the company name. Our name suggests Internet utopia (an ideally perfect place), the best possible Internet experience. As part of our work with Netopia, Master-McNeil also developed the positioning slogan "What the Internet Experience Should Be."