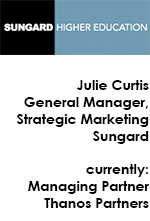 "As a large, successful education technology company, we had been through multiple acquisitions over many years, and each one added to the complexity of our product and brand portfolios. Eventually we found ourselves in a situation where confusion around our portfolio was hampering sales: neither our sales staff nor our customers truly understood our products, the value they provide, or how they relate to each other. We needed to simplify and rationalize the portfolio. A critical step in this process was to create a streamlined brand architecture to help us tell a coherent story about what we do.
We originally engaged Master-McNeil to help us develop a simpler and more consistent brand architecture that mapped to corporate strategy for growing the business. Drawing from decades of experience, SB Master led us through a collaborative process to identify a new, sustainable architecture and approach to naming and branding. By design, the project tapped into experts and stakeholders from across the company, from senior executives to sales staff, product management, development, professional services, and so forth. After synthesizing input about the company's goals and strategies, SB presented multiple alternative approaches and helped us assess pros and cons, cost-benefit considerations, ease of implementation, and implications relative to our long-term corporate goals.
Throughout this process, SB was an expert guide, bringing phenomenal perspective from her years of experience to help educate us and inform our decisions. Over time, we have continued to engage her as a coach and thought partner on questions related to brand architecture in a dynamic business environment, such as strategic applications of naming; post-merger naming; naming strategy and selection; trademark considerations; linguistics; and digital branding.
Master-McNeil is so much more than a naming factory. Beyond just generating product or company names, they help you navigate the big picture of how to support your organization's strategic goals through a successful brand and naming architecture."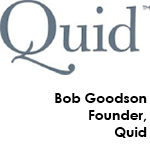 "We were introduced to Master-McNeil through the founders of PayPal. Back in 2009 we were a small team of scientists and designers building a new kind of software and were seeking a name for the product and company. Knowing the scale that we wanted to eventually reach, we cared to find a name that would be recognizable, lasting, and that could evolve with us.
Master-McNeil provided a methodology and framework to turn our aspirations and requirements into a single word that would become the foundation of our brand. The process took us from a starting point of nearly a thousand proposed names, and with four stages, to a handful of finalists. The experience and history that Master-McNeil have in naming, together with their access to language specialists, is quite unique as a set of assets to bring to the creative process.
Master-McNeil was thoughtful about sharing advice on the principals of a good name: ensuring the words you choose are "ownable", choosing on the spectrum from descriptive to abstract, and more. They also ran a full legal search to ensure that the shortlist was free to apply within our industry, and extensive international research to check that it works in what we imagined would be our top seven overseas markets. As the company grew and began selling into those markets, the research has proven rigorous and the name works in all those regions, including Europe and Asia. Master-McNeil also supported our process to acquire the .com domain name, which took several months of complex negotiation which had us emerge with a new business partner.
Having had such a good experience with the naming process, we continued to engage Master-McNeil in the expression of the brand, which included support with logo design, color palate, copy writing, website design and more. We learned a lot regarding the principals behind brand creation, which has served us well since. I have had the honor of working at and with some of the world's leading creative agencies during the past 15 years and am yet to find anyone with the creativity and experience of Master-McNeil. The original remains the master."