Affirm is our name for the former Expedite, a financial service provider offering streamlined, cardless one-click checkout for online merchants. The service verifies the buyer's identity, places the order, and lets the buyer manage his or her purchases with confirmations, reminders, and the option of paying in installments. The latest payments innovation from Max Levchin, co-founder of our client PayPal and acknowledged payments expert, our new name here suggests confirmation, trust, and security in one short, real, and ownable word.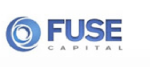 Fuse Capital is our new name for this respected venture firm, formerly ComVentures and Velocity, "comprised of some of the most experienced and visionary investors, executives and entrepreneurs in digital media and communications… with a presence in Palo Alto, Los Angeles, India and China." This new name captures the firm's goal of fostering energy, excitement, and close relationships, "partnering with people who aspire to transform the way we communicate, inform and entertain," while also making a subtle reference to the combination of the two firms.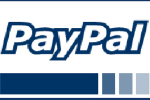 PayPal, our name for this popular payment service, was swiftly adopted as the company name as well, prior to IPO. The name is particularly effective at humanizing and demystifying sending money over the Internet, something people were very concerned about the the time of the introduction of the then-revolutionary service. Besides friendliness and trust, PayPal conveys the speed and ease of use, benefits that have made it the most popular way to pay for online purchases. The name's short syllables, plosives, and alliteration make it particularly easy to say and remember.

We are delighted to have created Quantivo, replacing the former Quaris. Quantivo clearly references the key benefit of this "customer behavior analytics" service, that is, the large-scale quantitative analysis it delivers. Further, the new name eliminates the pronunciation problems of the former name, while retaining the equity of the Qua- prefix. The company was acquired in January 2013 and is now part of Aggregate Knowledge, Inc.

Fortex, formerly known as Courant Systems, delivers trading advantages that keep its clients foremost in their markets. Short, evocative, and memorable, the for- portion of the name suggests before or first, the  fort- portion suggests the strength and reliability of the company's professional trading software, while the suffix -ex references the many financial exchanges where this highly advanced system enables traders to operate.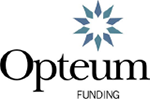 Formerly Homestar, our name for this privately-held mortgage banking company expands the company's scope of operations to encompass more than just the home mortgage banking business. Opteum also positions the company as a national leader, being deliberately weighty and important in tone, with a suggestion of "optimal."

Formerly Kraft Foods Federal Credit Union, our name reflects the company's increasingly diverse membership, as now serve a range of credit union members far beyond just the employees of Kraft and Altria (Philip Morris, Nabisco, Oscar Meyer). As described by Marketing Director Kim Smith, "The word Quorum means 'a select group' — a name that signifies who we are, who our members are, and the exclusivity of benefits that comes with membership."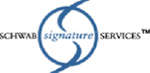 Schwab Signature Services is Master-McNeil's name for Charles Schwab's premium service, offered to Schwab's most valued customers. The personal nature of the Signature Services name suggests the customized attention these top investors receive, and builds on Charles Schwab's own high awareness of and respect for customers, as confirmed through research. Higher tiers of the program are line extended as Signature Gold and Signature Platinum.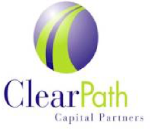 ClearPath is our company name for the former Farallon Advisors, a financial services firm for high-net-worth investors whose wealth has been largely created through equity ownership in public technology companies. Our name highlights the insightful guidance ClearPath offers, and the company's emphasis on creating a unique financial roadmap for each client, to help them achieve their financial goals.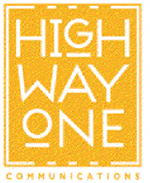 Master-McNeil created the name Highway One Communications for the merger of San Francisco's Pacific Marketing Group and the Los Angeles office of the international ad agency DMB&B. This forward-looking name suggests the new agency's West Coast orientation by referencing California's world-famous coastal highway. In addition, "highway" suggests fast-moving, efficient, and goal-oriented, and "one" suggests comprehensiveness and leadership, as well as the unity formed by this merger.

Master-McNeil created Navigant as our name for the former Metzler Group, an international, publicly-traded management consulting firm. Our name conveys the group's common mission of guiding clients through rapidly changing business and economic environments. Navigant is applied both to the original Metzler & Associates business, and to numerous acquired consulting firms that previously operated under their own names, allowing the organization to market itself as a unified source of world-class management consulting services.

Workforce is an industry-leading magazine for human resource professionals. Formerly known as Personnel Journal, our shorter, punchier name repositions the magazine to a wider, more senior management audience, and differentiates it from its many personnel-oriented competitors.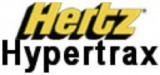 Hertz Hypertrax is our umbrella brand name for Hertz's integration of technology into the car rental experience. Hypertrax collects and transfers rental information among Hertz locations worldwide, offering corporate customers immediate, seamless service and account information. Hertz states in its brochure, "At the core of everything we do is Hertz Hypertrax, the spectrum of innovative technological services that permits us to consistently provide quick and efficient Hertz #1 Club Gold rentals worldwide." Hyper is from the Greek, meaning "beyond, over, or above," while trax conveys tracking, precision, and accuracy.

Master-McNeil created RouteOne for this joint venture of the financial arms of DaimlerChrysler Services, Ford Motor Credit Company, Toyota Financial Services, and General Motors Acceptance Corporation. "RouteOne is all about streamlining the finance approval process to make financing easier, faster, and more accessible for our dealer customers and the financial institutions involved," said John Gibson, EVP of GMAC North American Operations. Our name, RouteOne, suggests the service's key benefit, "a common data expressway for the instant exchange of credit application information."

Launched in October 1997 which was rather early in internet time, GM BuyPower was Master-McNeil's name for this comprehensive car-purchasing service from General Motors. GM BuyPower conveys two messages to consumers: that they are empowered to buy in a new way, and that the system provides the consumer with new leverage, "buying power," due to better information. Consumers have the option of calling a toll-free telephone-shopping assistance center, or accessing the GM BuyPower website to research competitive pricing information, search dealer inventories, and determine a model's best price.  Our name was soon line extended, creating such additional names as GM SupplyPower.

Originally a line extension of the Quicken brand for our client Intuit Corporation, ExpensAble is designed specifically for tracking and reporting business expenses. Our name clearly communicates the key product benefit: the ability to handle expense reporting more effectively. Now owned by Insperity, the product line has been extended to ExpensAble Small Business, ExpensAble Workgroups, and ExpensAble Enterprise.  Further, ExpensAble has been licensed by Insperity to American Express for their Business cardholders.
Optimos, our name for this IT consultancy, aptly describes how the company optimizes cutting-edge solutions to meet the competitive demands of e-business.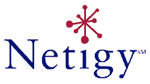 Netigy is our new company name for the former Enterprise Networking Systems (ENS). A professional services and networking consulting company, Netigy mission is to help enterprise clients and service providers adapt to network-based business models. Netigy was acquired by ThruPoint.

Master-McNeil created this name for the company formerly called BravoGifts.com. Bravanta, now part of HRsoft, specializes in Web-based enterprise incentive and recognition solutions. Coined from "bravo" and "advantage," the Bravanta name enthusiastically suggests the recognition and opportunities businesses can generate through their incentive and appreciation programs for employees and other constituencies.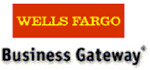 Specifically designed for small businesses, Business Gateway is Wells Fargo's online banking service, allowing customers to manage their money on the PC. With Business Gateway, small business owners can access account balances, transfer funds, stop payments, prevent overdrafts, see if checks and deposits have cleared, and make federal payroll deposits electronically.

Dentegra is our holding company name for America's largest dental insurance company, serving 16.2 million members through Delta Dental Plan of California and Delta Dental of Pennsylvania, including dental insurance businesses in 16 additional states. Our new name combines "dental" and "integrity," to communicate the organization's core business and corporate values of substance and quality. Dentegra also subtly suggests the operating and economic efficiencies the more tightly "integrated" holding company provides.  Based on this and other strategic work, SB was asked and was happy to serve as a Board member on Delta Dental's Corporate Board for six years.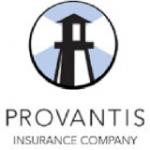 Provantis Insurance Company is our name for this wholly-owned division of Delta Dental Plan of California and Delta Dental of Pennsylvania. Provantis, now under the Dentegra umbrella (another Master-McNeil name), was licensed in 42 states and the District of Columbia to underwrite insurance plans for client groups and individuals. Our name suggests a broad, wide-ranging, and professional outlook.