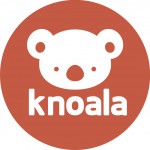 Knoala is our name for this fun and thoughtful site, based in Shanghai and accessed by families worldwide. Knoala offers parents of babies and toddlers advice and developmental activities tailored to the child's age, interests, and needs.  Besides creating the name and URL, we were happy to provide input on the graphics, including image and typestyle.
Kiccup is our memorable, amusing name and .com URL for this revolutionary baby carrier accessory that keeps baby from kicking Dad in his most sensitive region when being carried in a baby frontpack.
Zesty is our new name for this fast-growing San Francisco startup specializing in delivering and serving healthy and special-diet (gluten-free, paleo, vegan, etc.) restaurant meals to corporate environments. Our name is short, punchy and appetizing, conveying gusto, fun, and energy, as well as the pleasure of eating well.  Additionally, in creating the Zesty name, we were able to retain prior positive awareness of the venture's earlier name (formerly Hasty, a combining-form name of health + tasty, but also brought associations of rushed).

Our Volkswagen Eos name and vehicle were introduced at the Frankfurt Auto Show and first arrived in the U.S. market for the 2007 model year. Eos, the Greek goddess of the dawn, marks the dawning of a new era for Volkswagen. This sporty, powerful, and beautifully stylish new convertible, featuring a power retractable hardtop with integrated sunroof, has generated excellent reviews and sales;  our name references this ability to easily open the roof and see the sky.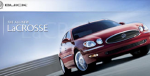 The Buick LaCrosse is a five-passenger luxury sedan offering advanced technological features. The French tonality of the name, combined with lacrosse sports imagery, suggest the car's balance of refinement and capability. LaCrosse replaces the stalwart Regal and Century nameplates.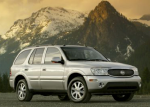 Buick chose Rainier from our crossover/SUV work on multiple vehicles as the name for their luxury SUV, introduced in the 2004 model year. This six-cylinder premium SUV with available V8 engine and all-wheel drive, "elevates the spirit of American style to a whole new altitude."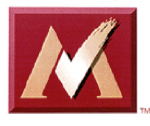 Member's Mark, our private-label brand name for the Sam's Club division of Wal-Mart Stores, communicates the special access to value-priced products that Sam's Club membership provides to customers. The private-label brand name was created to be appropriate for a wide variety of products, replacing several dozen prior product line names. Having one new brand applicable to many different categories, instead of many individual brands, enables communications economies not experienced before. Logo by Source, Inc.

Our work with the women's apparel company title nine includes the (historic) decision to remove of "sports" from their corporate name, enabling the company to broaden its product line.  Our relationship also extended to tagline development and consulting on new company initiatives.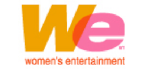 Romance Classics found itself too limited by its name as it grew to include more adventurous, action-oriented programming for women, in addition to its more traditional movie schedule. Master-McNeil's Women's Entertainment Network, shortened to We, suggests a broad range of programming, not limited to stereotypical "women's TV" fare.  Our shortened version "We" was created specifically to avoid the truncation of content provider names typically seen in TV and cable listings; as a real word and a complete, appealing thought, "We" also facilitates the ability to cease to use the full Women's Entertainment Network name, should the channel decide to broaden its appeal beyond women.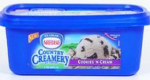 Working with Dreyer's/Nestle to create this new brand was great fun. Besides creating the brand name "Country Creamery" and multiple individual flavor names, Master-McNeil joined with the Dreyer's/Nestle team to resolve package form, graphics, lid style, and messaging questions. Additionally, we were deeply involved in market research, and advised on final name selection. Research findings that consumers' highest priorities for the category are rich, homemade, authentic ice cream flavor and texture; our new name well captures these associations.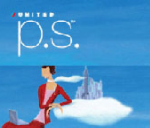 We were delighted to provide United Airlines with consulting services related to messaging, benefits, positioning, and naming of their new "premium service." Additionally, the emphasis on coast-to-coast flight service in United's p.s. advertising grew directly out of our work.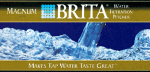 Our name for Brita's largest water-filtration pitcher, Mägnum is derived from the Latin magnus, meaning "great." As the word "magnum" is often used to describe a larger-than-usual (1.5-liter) bottle of wine or champagne, Mägnum aptly communicates the pitcher's large capacity and elegant "Euro" styling.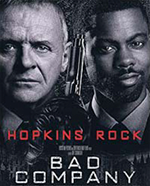 Bad Company: Master-McNeil was happy to be asked to name this big-budget Joel Schumacher/Jerry Bruckheimer feature for Buena Vista Entertainment, a Walt Disney company, starring Anthony Hopkins and Chris Rock.  The film is currently available for viewing n streaming services such as Netflix.
Master-McNeil recommended Holland America's use of the Dutch words Oost (east), Zuid (south), and dam (ship) to complement Holland America's existing Noordam (north) and Westerdam (west) family of ship names. Additionally, we suggested Grand Vista as the name for Holland America's new class of ships. Shortened to Vista, this class name resonates with and reinforces the N-S-E-W compass points of the four ship names.  In an extension of our work, we also recommended Holland America's use of Prinsen (Prince's), resulting in the additional ship name Prinsendam, also a cherished name from the company's past.
American Thunder aims to be "the magazine for NASCAR nation," carving a specific niche in the crowded field of automotive magazines. American Thunder is the first publishing-related new venture financed by San Francisco hedge fund Clarium Capital Inc., led by our client and former PayPal co-founder and chief executive Peter Thiel.

Master-McNeil created the name MemBrain for Marmot Mountain's high-performance Smart Fabric Technology, used in high-end rugged outdoor clothing, and meant to compete with GORE-TEX. The "brain" part of our name plays on the smart, adaptable nature of the fiber technology, a shape-changing polymer that responds precisely to climatic conditions, adjusting its form and die size of its pores to keep the wearer warm and dry in any outdoor conditions.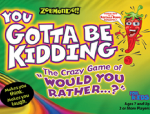 In this repositioning of the popular "Would You Rather?" game series to target younger children and their parents, our new name for Zobmondo, You Gotta be Kidding, is more playful and involving, and includes a subtle reference to "kids." Both game product lines are prominently featured at Barnes And Noble and other big-box and speciality toy and general merchandise stores nationwide.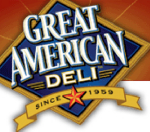 We are delighted that our brand name, Great American Deli, originally developed for a specific new Made-Rite product line, was soon adopted as their company name as well. The company makes a broad line of hot and cold sandwiches, snacks, and sweets sold in convenience stores throughout the Southeast. "The name has a solid, heartland feel… In consumer testing up against leading competitors, Great American Deli is a home run," said Keith Sullivan, the company's president.
Solera by Del Webb, a national chain of residential community for active, independent seniors, offers quality resort-style amenities, a range of stimulating recreation and social opportunities, and available medical care within an intimate, upscale adult community. Our name, Solera, is uplifting and energetic, suggesting both good weather and being "full of light" and echoing Del Webb's previous and famous national residential community brand, Sun City, which is considered to be the pioneer and a leader in this category.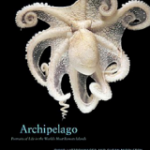 Legendary fine-art photographers and award-winning environmentalists David Liittschwager and Susan Middleton — with whom Master-McNeil worked on an earlier National Geographic television special — join forces again to showcase a breathtaking selection of the native flora and fauna of the remote Northwestern Hawaiian Islands, home to nearly seventy percent of our nation's coral reefs. We are delighted to have consulted on the name and subtitle of this wonderful new book and traveling photography exhibit, named Archipelago: Portraits of Life in the World's Most Remote Island Sanctuary.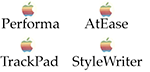 Apple Computer, as it was originally known, was Master-McNeil's first client, and over many years we have named much of Apple Computer's product line. Our naming for Apple includes numerous stand-alone software products, a number of proprietary technologies, the naming architecture and individual products within Apple's former imaging product line, and the naming architectures and many products in Apple's desktop and "portable-CPU" lines. For several years, during the years Steve Jobs was away, every product mentioned in Apple's annual report was named by us. Some of the many names we created for Apple in these 60 projects include: Macintosh Classic, Macintosh LC, Macintosh Performa, Macintosh Pippin, AtEase, Apple FontPack, PowerBook Assistants, OneScanner, FirePrint, PhotoGrade, ColorSync, PowerLatch, TrackPad, GeoPort, and StyleWriter, among others.  Even though much has changed and many years have passed, several of our names from this era are still in use; and our Apple network of clients continues to come to us today for new names for the companies they have founded, or where they now work.


TeamWorks is our name for a new cooperative providing customized household services including housecleaning, laundry, errand running, and gardening. As a co-op, after six months of employment, employees will have the opportunity to join in the ownership and formal governance of the company. Our new name suggests this team-like cooperative ownership, while also suggesting that working together "works."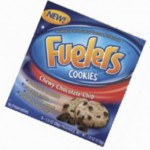 We were delighted to have provided strategy, benefits, positioning, and naming consulting to Pacific Food Ventures, resulting in the creation of Fuelers, their healthy cookie brand. We were also pleased to participate on the client team regarding packaging design directions.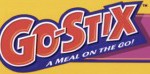 GoStix is our lively, upbeat name for Foster Farms'savory food-on-a-stick range of microwave snacks, aimed at on-the-go children, teens, and their busy parents.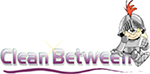 Our new Clean Between brand name, created for Classy Kid, encompasses a product line of over twenty products. Parents who worry about dirt, germs, and viruses appreciate the "defensive barrier" and "cleanliness" messages of the new brand.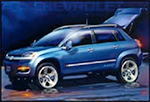 Master-McNeil created the Chevrolet Traverse concept car name for General Motors. The Traverse is an innovative passenger vehicle that merges the popular attributes of Chevy trucks with the agility of sedans. The vehicle offers an integrated HP computer with Internet access, as well as easy cargo loading and access features. Our name suggests the vehicle's versatility and ruggedness, and is designed to appeal to family car buyers who seek dependability and fun.
This name grew out of our work with MovieStreet, an Internet retailer of entertainment and learning products for children. Suggesting togetherness, fun, and discovery, the Family Wonder name reinforced the site's slogan, "the smarter way to shop for kids."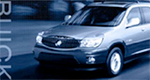 The Buick Rendezvous is a luxury sedan/minivan/SUV — one of the new breed of crossover vehicles. The French rendez-vous, meaning an appointment or date, plus the English "meeting place" association, are both excellent connotations for this versatile, upscale vehicle.